Manage & grow your party rental company with online booking, delivery options, packages and more to help your Party or Event Rental Company thrive! RentMy software is what you need for your party rental management needs.
Everything on your eCommerce website can be updated with our easy point-and-click editor; no coding required!
If you are like most Wedding rental company managers, you probably care about:
Have unique requirements for your Wedding rentals business?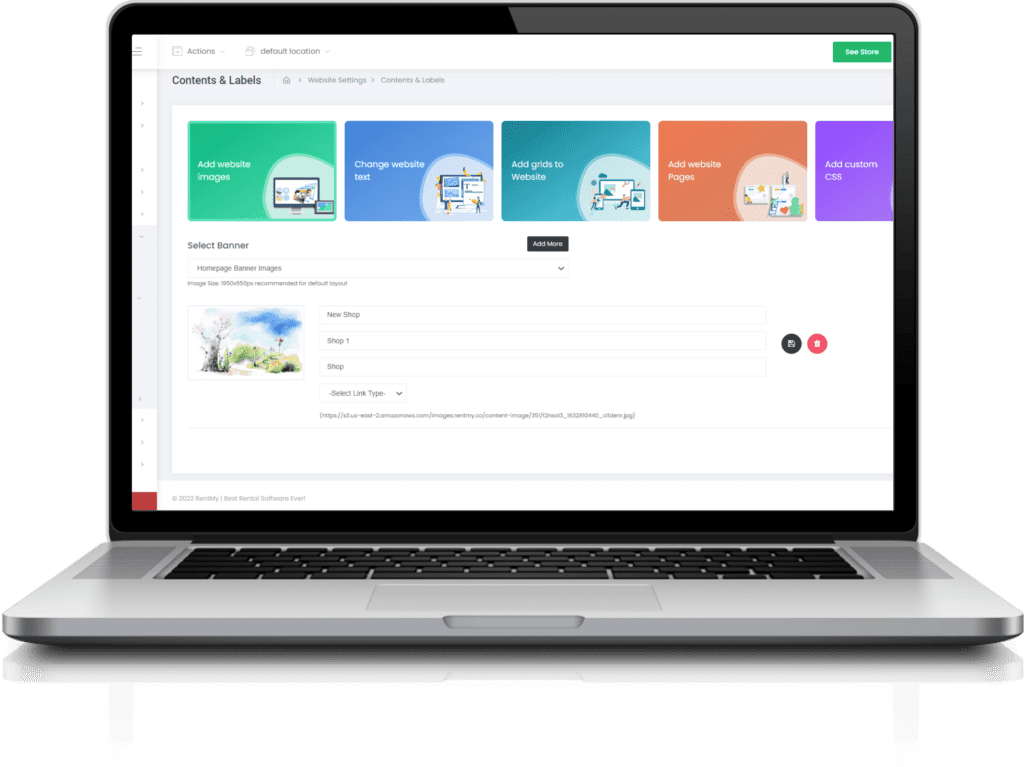 Free Website and Store Builder
Use any frontend that you want. RentMy offers an included e-commerce website builder, and also works great with WordPress and other popular website builders!
Real-Time Rental Availability and Scheduling
"Real-Time Rental Availability and Scheduling Let your customers and staff schedule items down to the exact SKU (colors, sizes, fabrics, and any other option) with just a few clicks. Meanwhile, RentMy provides real-time availability of your inventory, so you will never again overbook/double-book your items!"
It's so easy to create & manage stores with RentMy