Boost your costume rental company with everything you need to accept real-time bookings and more!
If you are like most Costume rental company managers, you probably care about:
Have unique requirements for your Costume rental business?
Renting out Costumes is now easier with RentMy
Create full-featured packages, use relevant upsell suggestions and offer real-time scheduling of your products.
RentMy provides everything you need to accept online bookings and payments with the included RentMy eCommerce website builder.
Or, if you already have a website, use the FREE RentMy WordPress plugin or APIs to create an excellent experience for your customers.
Real-Time Costume Bookings and Payments
How does opening your email to find newly booked and paid rentals sound? That's exactly what RentMy can deliver! RentMy manages real-time booking, payments, receipts and even SMS reminders. It's the rental inventory management system you've been searching for.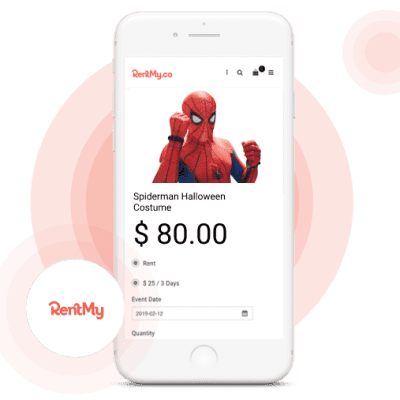 It's so easy to create & manage stores with RentMy