The Most Popular eCommerce Solution Designed Specifically For Rental Businesses
Build, manage, and grow your rental business with online ordering and back-office management in one simple solution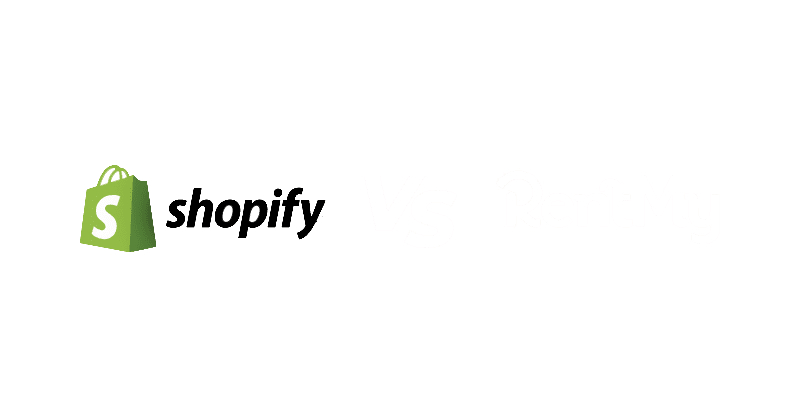 Forget the endless app updates, third-party plugins and additional fees.
RentMy

is the complete single-source system that works with any website to convert visitors into paid Customers.
Streamlined Rental Operations
RentMy: Offers a real-time inventory tracking system that verifies availability for the exact date & time of the rental, guaranteeing never to overbook your inventory.
Shopify: Requires plugins that could conflict with other parts of your website, and even still can't handle the changing availability of your products.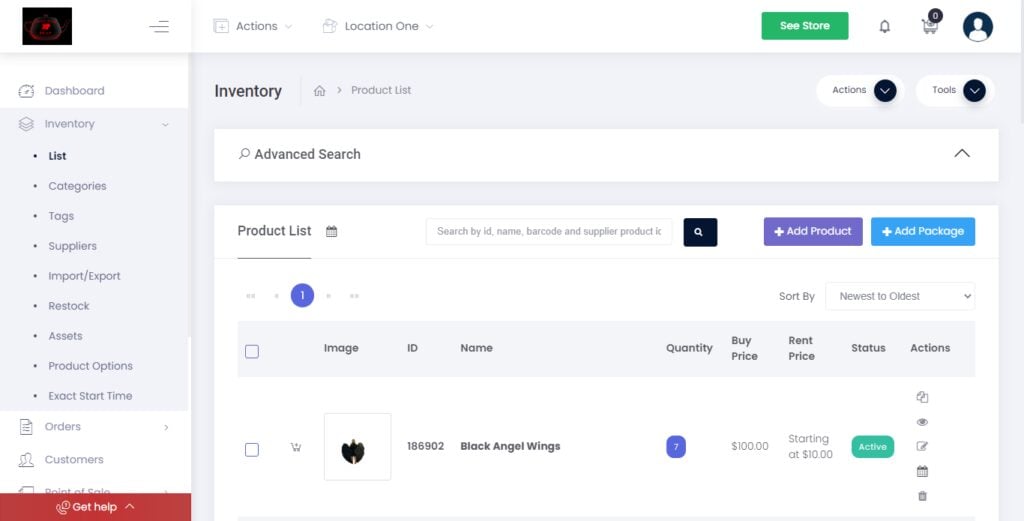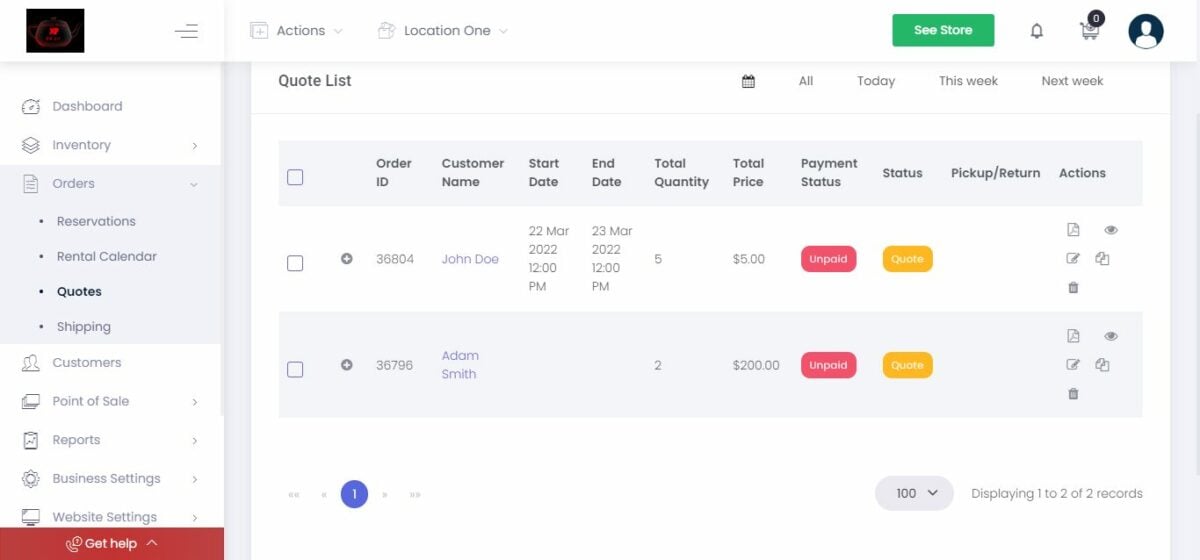 Dynamic Pricing based on Rental Date & Duration
RentMy: Uses your pricing schedule to charge exactly what you want for rentals of any duration.  You can even charge more automatically for weekend rentals, holiday rentals, and more.
Shopify: Only the most basic pricing is supported, and there is no ability to offer term discounts for rentals.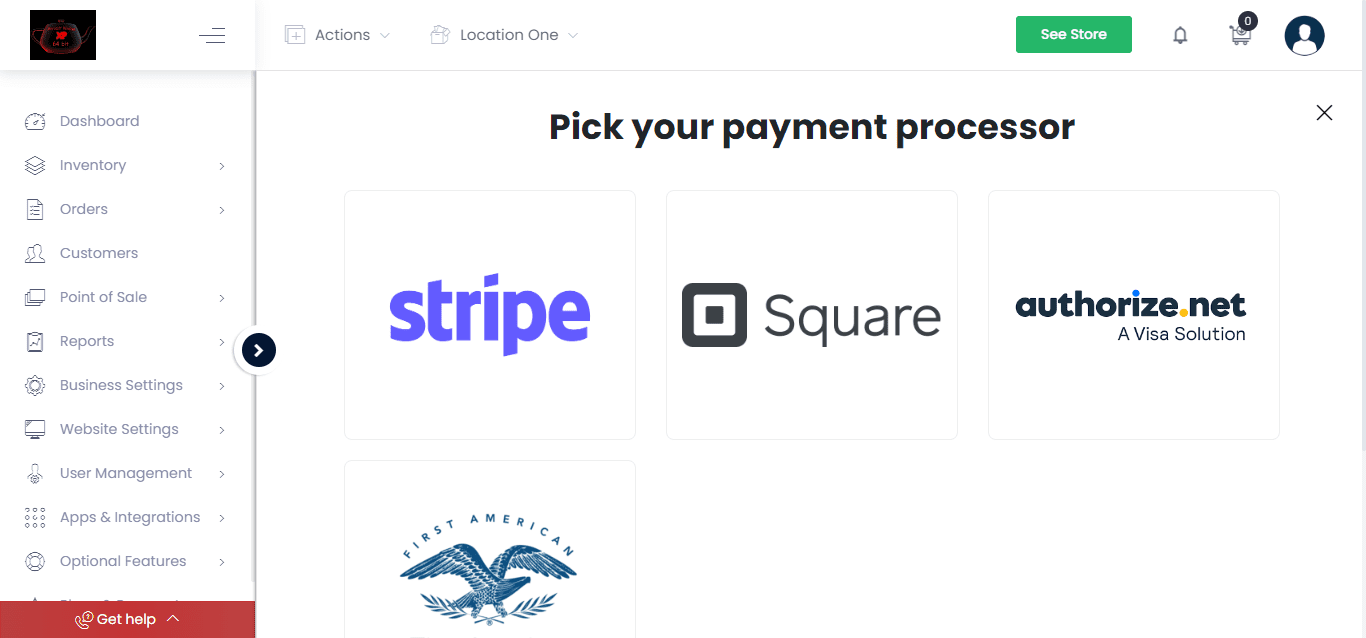 Freedom to Use Your Supported Merchant Processor
RentMy: Allows users to integrate their preferred merchant accounts, including Stripe, Square, Authorize.net, First American, FreedomPay, and more without additional surcharges.
Shopify: Requires use of Shopify Payments or additional order surcharges added to the transaction.
Protect Your Business and Defend Chargebacks with eSignatures on Orders and Waivers
RentMy: Get & save proof of Customer acknowledgment and agreement to your rental terms & conditions, which adds peace of mind to your business.
Shopify: Not built for rentals or waiver acceptance. You're on your own when fighting chargebacks or other civil actions.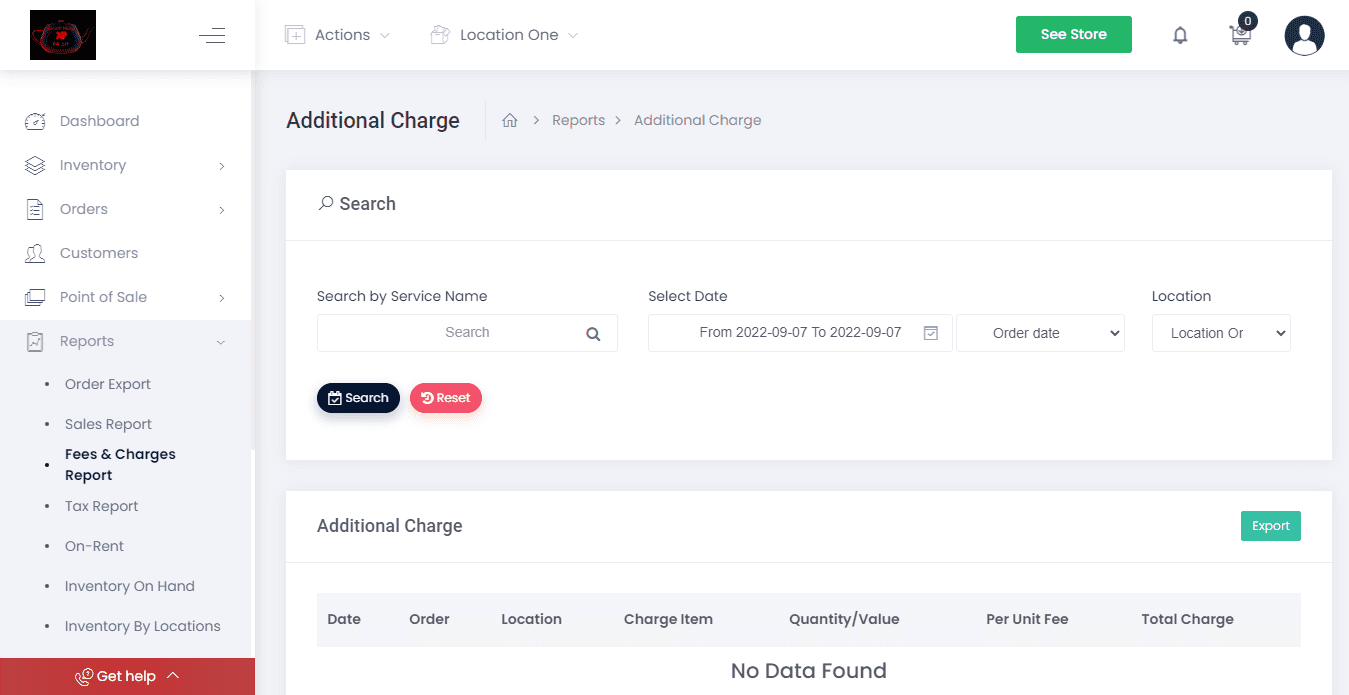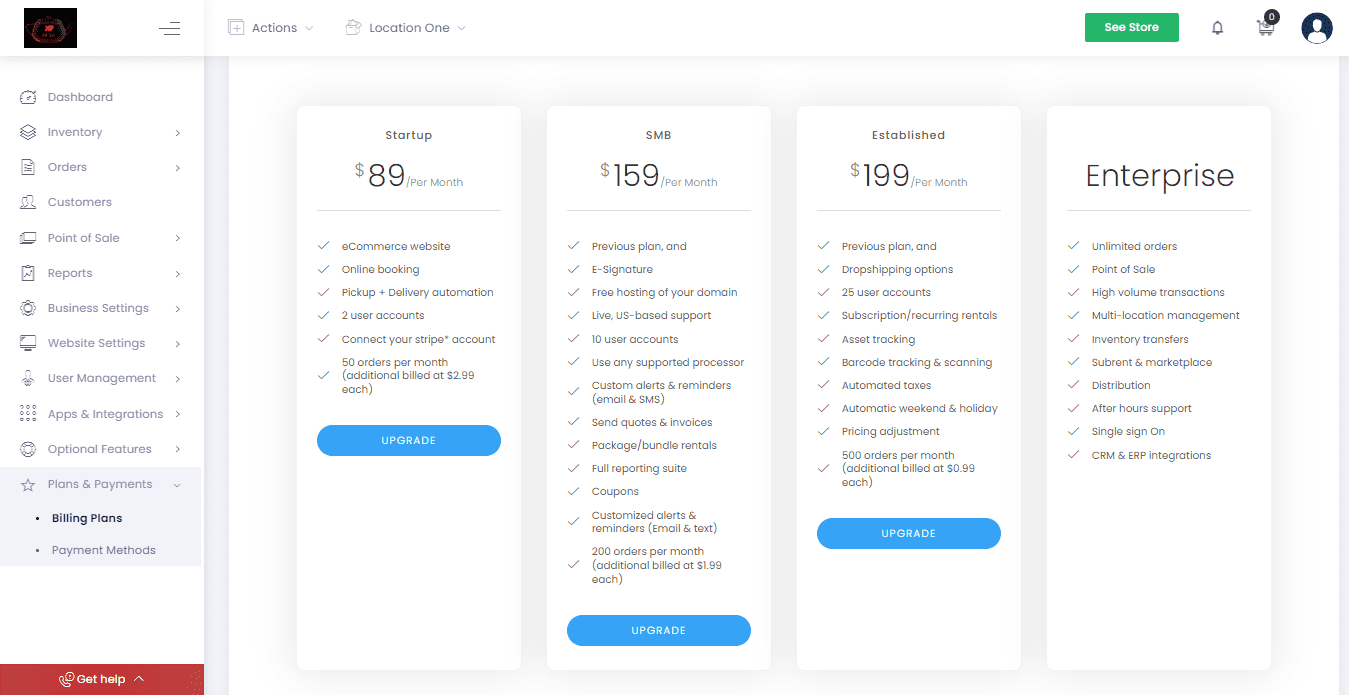 Offers One-Time, Long-Term & Subscription Rentals
RentMy: Regardless of the rental duration, from one hour to 10 years, RentMy offers automated payment collection, deposit refunds, and more.
Shopify: Supports one-time, single payments only.
Operate & Grow Your Rental Business with RentMy
RentMy is the all-in-one solution for the world's best rental businesses offering features that are tailored to the unique needs of running a rental company:
Products remain available until booked                    

Automated order status, reminders, and more           

Configurable deposit and down payment options     

Supports product sales and rentals                           

Live chat, email, and phone support                          

Customizable checkout (collect the info you need)     

Configurable product bundles                                    

Connect to Quickbooks, MailChimp and more
Pick the Only Solution Designed Specifically for Rentals